sweeps 2022
Get Your Ticket & a Chance to Win $25,000 in Cash Prizes!
Virtual Event: March 26, 2022
---
Support Our Students ... Support Sweeps!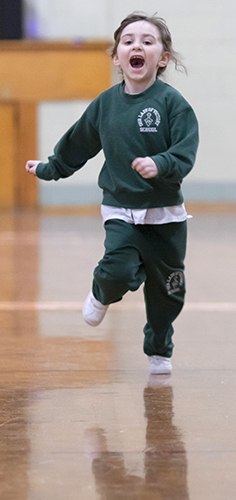 To ensure attendees' health and safety, this year's Sweepstakes event
will be held virtually (as it was in 2021). It will be streamed live and feature:
Basket Raffle
Large Item Raffle
50/50 Drawing
The $10,000 Grand Prize Drawing!
The broadcast begins at 6 p.m. Click here to watch on 3/26. Enjoy Sweeps with your family and friends in the comfort of your own home!
Run & Get Your Tickets Today!
Tickets are still available online (click here), at weekend Masses in the lower level of the OLV National Shrine & Basilica, at the Rectory (767 Ridge Road), and in the Gift Shop or School Office (during regular business hours). The last day for online purchases will be Thursday, March 24, to ensure all numbers are processed before the Grand Prize Drawing.
Have Your Ticket Already?
If you alredy have a ticket, there are more ways to get in on the winning! Raffle tickets (basket, large item & 50/50) will be available to purchase at the school between March 12th and March 24th. Schedule:
Sundays: 8:30 a.m. - 6 p.m.
Mondays - Fridays: 4 - 7 p.m.
Saturdays: 5 - 7 p.m.
Prices:
Large Raffle: 1 Ticket for $10; 3 for $20
Basket Raffle: 1 Sheet for $10; 3 for $20
50/50: 3 Tickets for $5; 10 for $10
Please note you must purchase a Sweeps ticket to be eligible to buy tickets for any of the raffles!