Visitor Information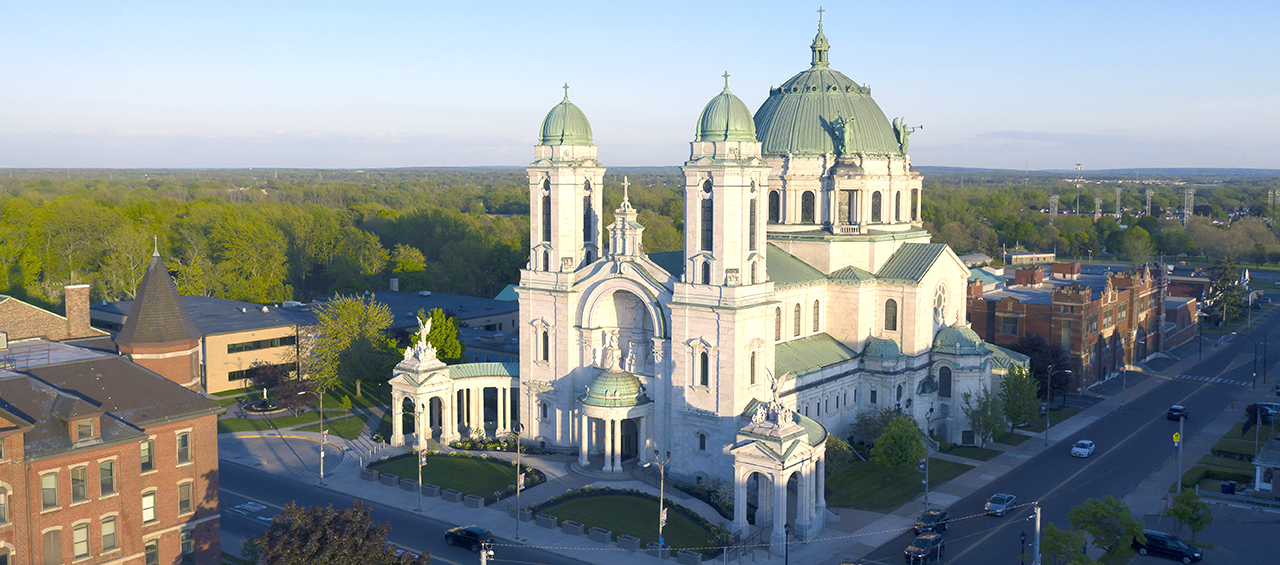 Sometimes it's an exclamation of, "Wow! or, "Oh, my!" Sometimes it's a reach for a camera, a rush to capture the feeling that is whirling through the brain. And other times, it's silence—an awestruck gasp or a slight whisper of prayer.
Father Baker's wonderous OLV National Shrine & Basilica has a way of generating an emotional reaction from all who enter its doors!
Hours & Information
OLV National Shrine & Basilica is open M-F and Sunday between 6:30 a.m. and 7 p.m. On Saturday, it is open until 7:30 p.m.
Visitors of all faiths are welcome and there is no charge for admission!
Ample parking is available behind the Shrine and is accessible off of South Park Avenue (Rte. 62). The Basilica is wheelchair accessible via ramps and elevator.
Tours
Group tours may be scheduled any time between 1:00 p.m. and 5:00 p.m. throughout the week except Fridays, provided they do not conflict with Masses, weddings, or funerals. To schedule a tour, contact Carolyn at (716) 828-9444
(
or via email
)
. Please allow ample time when calling to schedule a tour ... we will do our best to accommodate all requests!
Tours of the breathtaking OLV Basilica are free of charge, although donations are accepted and go toward the cost of ongoing renovations and maintenance.
---
Driving Directions