sweeps 2022
Join us for an evening of fun and a chance to win $10,000!
March 26, 2022
OLV Elementary School
Doors open at 5:30 p.m.
---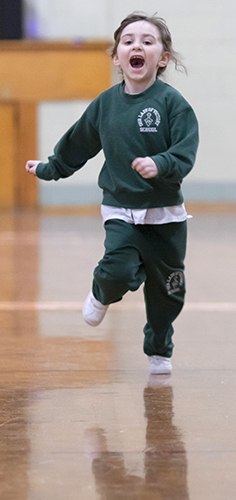 Support Our Students ... Support Sweeps!
Tickets for the beloved OLV Sweepstakes event are now on sale now. Each $50 ticket admits two (2) adults (21+ please) and includes a chance to win one of 41 cash prizes, including the $10,000 Grand Prize. It is always a wonderful evening of food, fun and friendship as we celebrate our parish community and raise important funds for OLV Elementary School.
Early Birds Rejoice!
There will be two Early Bird drawings after the 4:30 pm Masses on January 8 and February 5. If you have purchased your ticket by that time, you will automatically be entered to win a $150 prize each day.
Run & Get Your Tickets Today!
Tickets are available online (click here), at weekend Masses in the lower level of the OLV National Shrine & Basilica, at the Rectory (767 Ridge Road), and in the Gift Shop or School Office (during regular business hours).
A minimum of 700 tickets must be sold prior to February 9, or the drawing will be cancelled and all money refunded. The last day for online purchases will be Thursday, March 24, to ensure all numbers are processed before the Grand Prize Drawing.
Winners need not be present to win.