ceiling & dome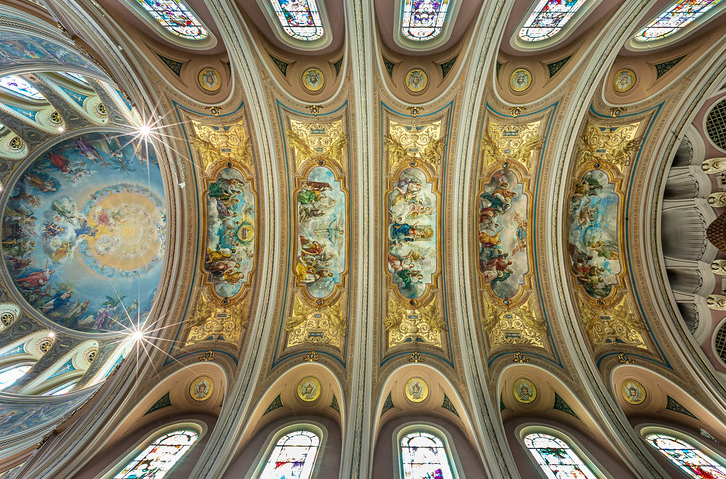 From the choir loft to the dome, the vaulted ceiling of the Basilica is covered by a number of giant murals. They depict Mary as: Queen of Patriarchs, Queen of Apostles, Queen of the Angels, Queen of the Prophets and Queen of the Martyrs.
Of all of the breathtaking works of art within the Basilica, perhaps the most dramatic appears within the dome itself. Measuring 80 feet in diameter and rising nearly 120 feet from the floor, the painting of the Assumption and Coronation of the Blessed Mother is a true masterwork.
Around the dome's outer edge, the 12 apostles and three archangels are shown, while the angelic host carries Mary heavenward. Above her, the Holy Trinity awaits her arrival.
The dove, symbolizing the Holy Spirit, is at the very center of the work and, fittingly, the apex of the Shrine.