The Cause for Canonization
---
About Canonization
Like many Catholics, prayers for the intercession of saints may be a regular part of your day. But how much do you know about the process these heroic individuals have gone through to be canonized?
STEP ONE: Servant of God
It all begins when the Bishop of the diocese in which the individual died petitions to allow the Cause for Canonization to begin. If there are no objections, the candidate is named a Servant of God.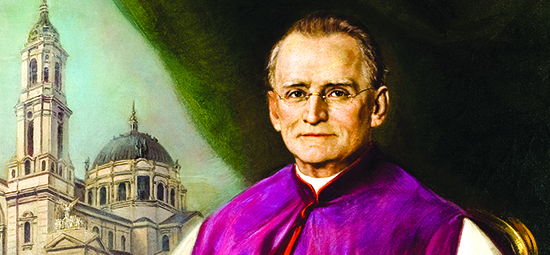 STEP TWO: Venerable
The key to reaching the second step lies in a book known as the Positio. It is a thorough collection of the writings of a candidate, summarizing his/her life and virtues. When complete, the Positio's content is voted upon by groups involved with the Cause and sent to the Holy Father seeking a "Decree of Heroic Virtues." If granted, the candidate earns the title Venerable.
STEP THREE: Beatification
Next, evidence of the intercessory power of the Venerable Servant of God (a miracle) is required. While there are different types of miracles, a majority are medical. Proving that a cure defies natural explanation is difficult and requires the approval of several doctors. Each claim also needs to be reviewed by a theological commission to determine if the miracle resulted through the intercession of the candidate alone. The Pope must grant a "Decree of a Miracle" for the process to continue.
STEP FOUR: Canonization
After beatification, the Church looks for a second miracle before proceeding to canonization. The process is the same as it was for the one that made beatification possible. Once again, the consent of the Holy Father is required. When granted, canonization is possible. A Mass, Divine Office and other acts of veneration may now be offered throughout the universal Church.
OLV's own Father Nelson Baker has been a candidate for sainthood since 1987 when he was named a Servant of God. Twenty-four years later, his Cause took the next step forward when he was granted the title Venerable in 2011.
"We remain hopeful for a miracle in the near future," said Msgr. Paul Burkard, the Vice Postulator for Father Baker's Cause. "I invite everyone to join me with their prayers and support in this sacred endeavor."