Featured News - Current News - Archived News - News Categories
Dedication of an Altar
Tue, Aug 16th 2016 02:00 pm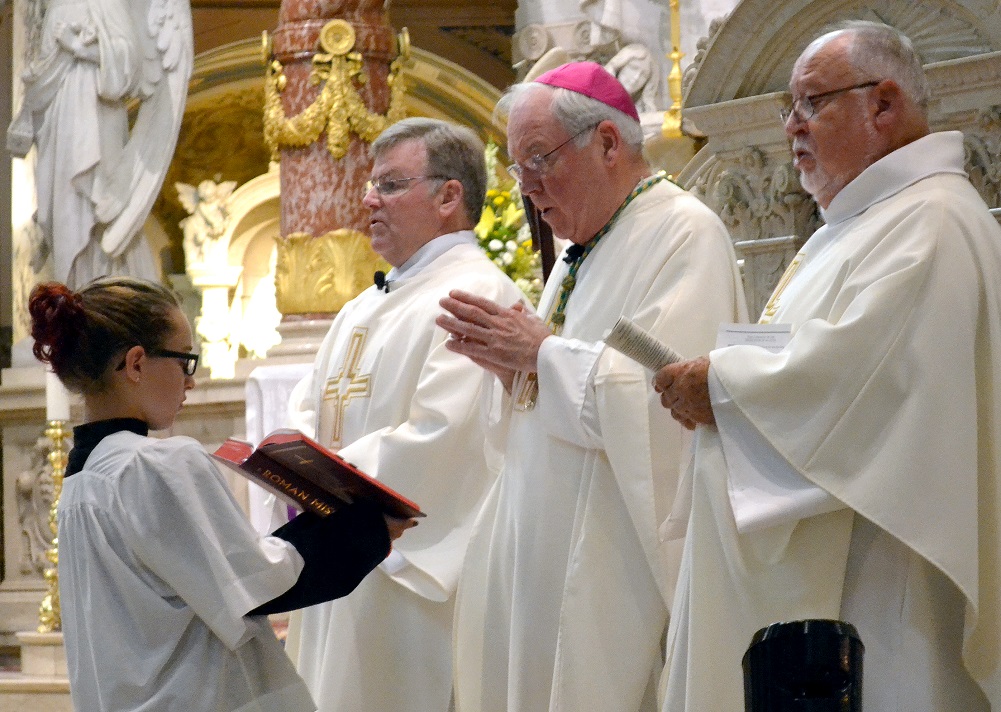 On Sunday, August 14, 2016 Bishop Richard Malone and Msgr. Burkard dedicated a new altar in the Our Lady of Victory Basilica. The altar is a memorial to Catherine Kaye Kingston and her son, Kenneth "Kenny" Kingston, faithful and dedicated friends of OLV Institutions. They will be remembered each time Mass is offered on the altar.
The altar was designed and constructed by Jon Trabucco of Trabucco Studio in Clarence, New York. Jon is a parishioner of Our Lady of Victory parish. The altar is designed to match the late Renaissance artistry of the Basilica, using architectural details and symbols form the original Basilica design.
In this year of Mercy, it is most fitting that we dedicate this new altar on which the Great Mystery of God's mercy is celebrated each day.
The new altar before the dedication Jon Trabucco, who designed and built the altar, seals the relics into a special compartment.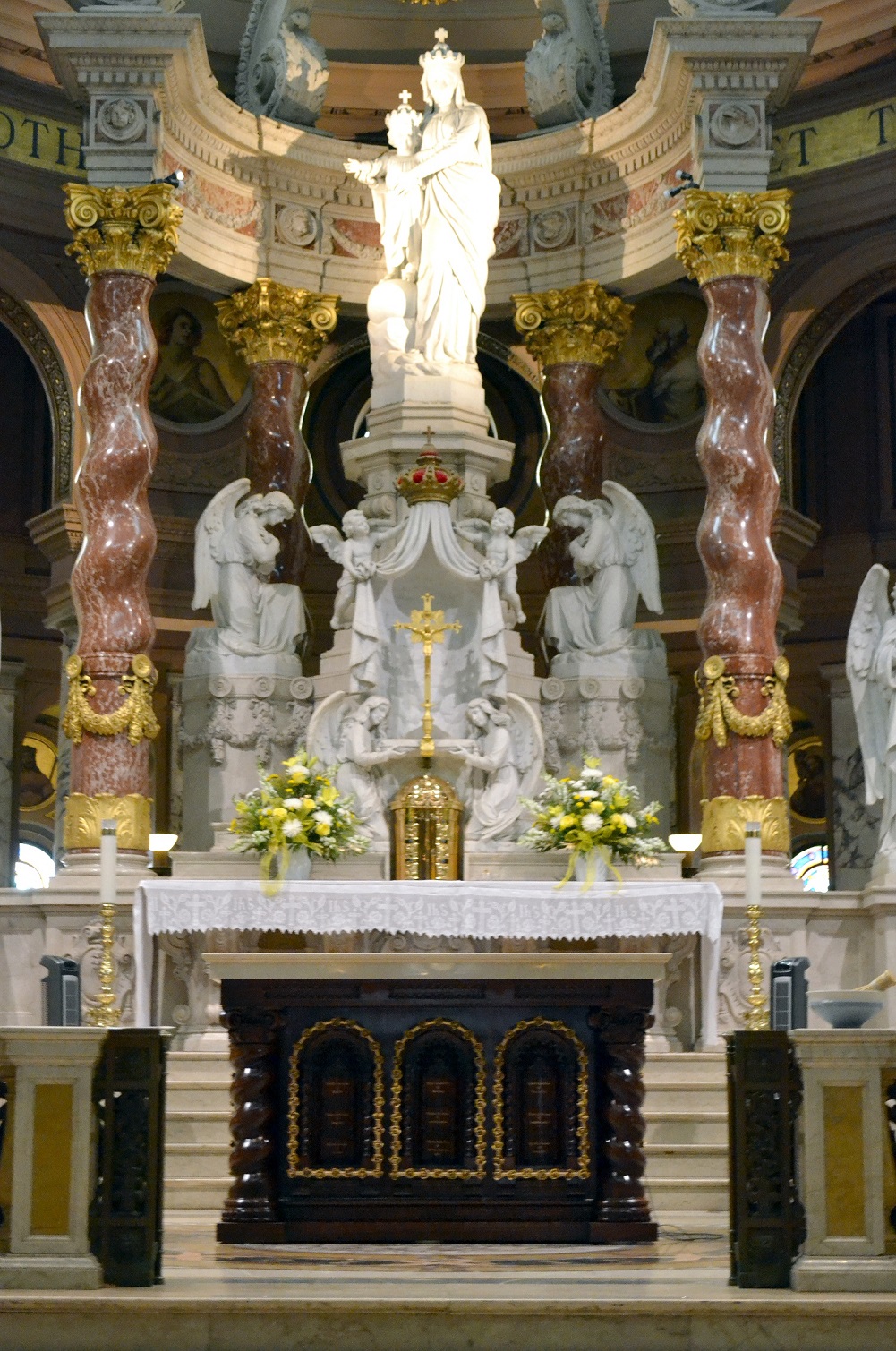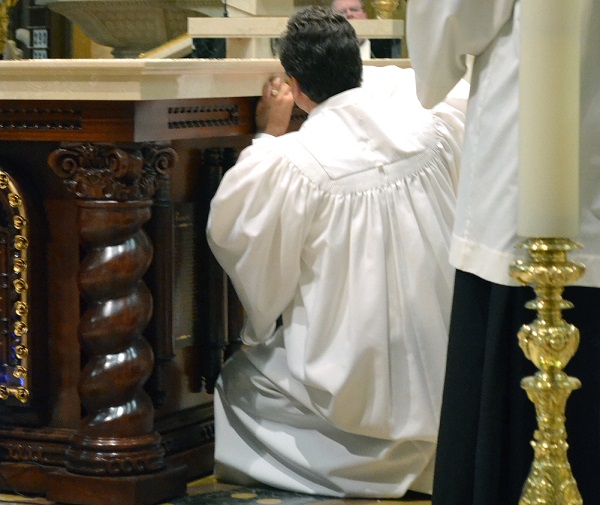 Msgr. Paul dressing the altar to prepare for the Eucharist. Sr. Ellen O'Keefe of OLV Elementary School, Terese Scofidio of Baker Victory Services and Richard
Heist of OLV Homes of Charity wipe the top of the altar table.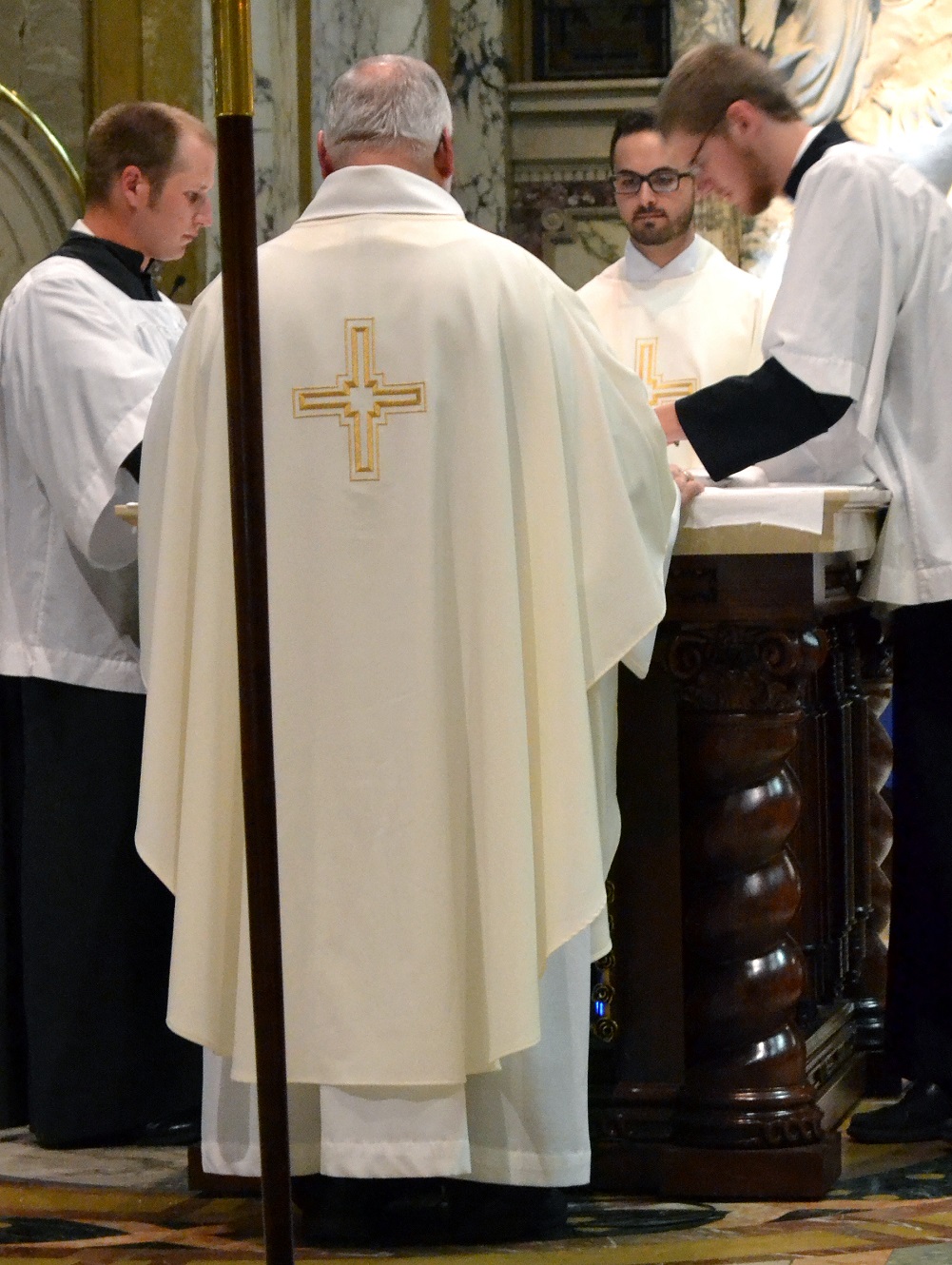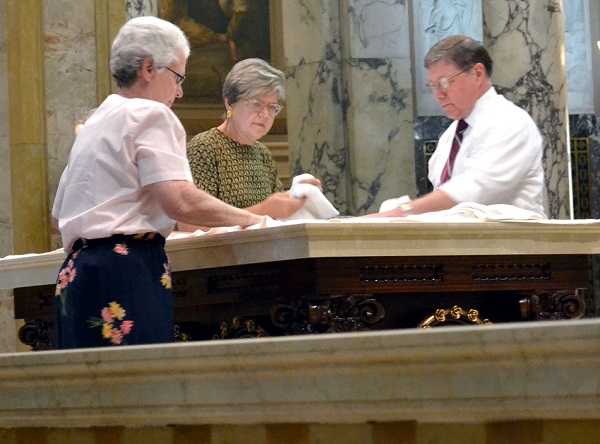 Bishop Malone anoints the altar with Sacred Chrism, a container is placed on the altar for burning of incense. The Bishop then incenses the altar.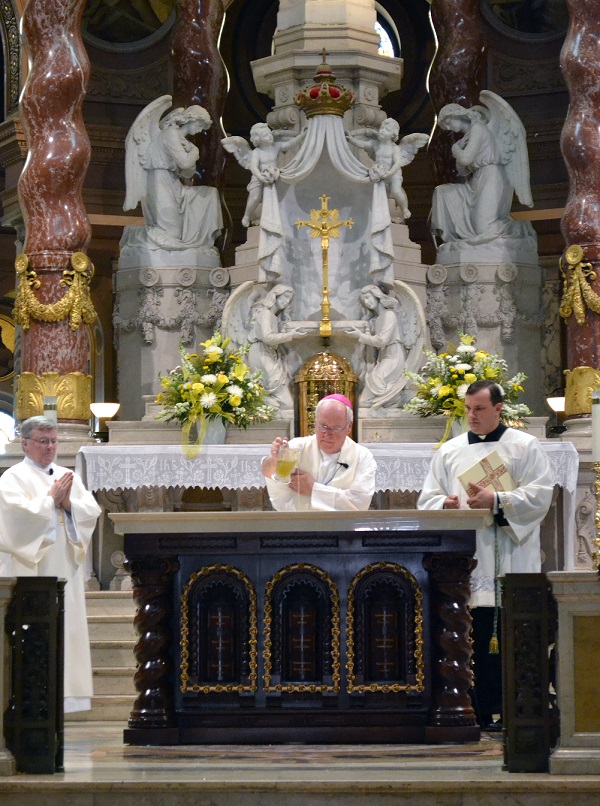 Bishop Malone of the Diocese of Buffalo continues the Mass with the Liturgy of the Eucharist on the new altar for the first time.